For annual paper or digital subscriptions and renewals please follow this link
We offer an unrestricted digital copy/paste version of this unique publication in PDF format. Over 17000 registrations and 200 rotortypes covering the USA and Canada. Check our link for further details.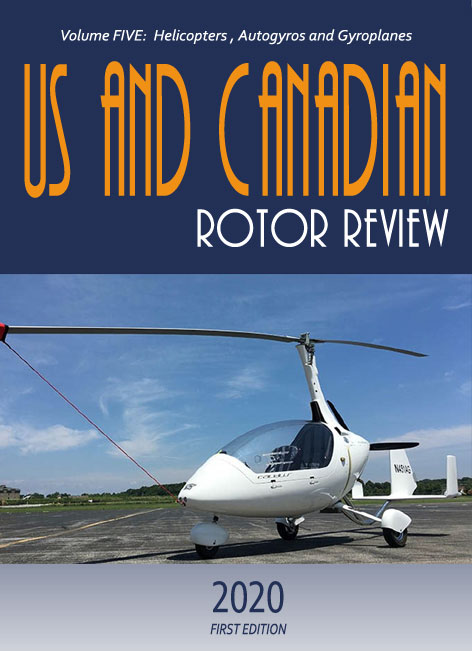 2020 US & Canadian Rotor Review
£6.00 GBP


We offer unrestricted digital copy/paste versions of amcar in PDF format and each issue comes with supplemental PDFs for downloading. The easiest way to build up a huge database of the US, Canadian and Brazilian aircraft registers! Check our FAQ link to see what special features each issue contains. Note that some of the free supplements have only the find function enabled.
+ MAJOR MEXICAN UPDATE

+ 2023 DE HAVILLAND REVIEW

+ 2023 HIST US REGISTER

+ 2022 MAULE REVIEW

+ JAN2000 US REGISTER




AMCAR175 (OCT23) £7.00 GBP






AMCAR174 (JLY23) £7.00 GBP






AMCAR173 (APR23) £7.00 GBP






AMCAR172 (JAN23) £7.00 GBP






AMCAR171 (OCT22) £7.00 GBP






AMCAR170 (JLY22) £7.00 GBP






AMCAR169 (APR22) £7.00 GBP






AMCAR168 (JAN22) £7.00 GBP






AMCAR167 (OCT21) £7.00 GBP






AMCAR166 (JUL21) £7.00 GBP






AMCAR165 (APR21) £7.00 GBP






AMCAR164 (JAN21) £7.00 GBP






AMCAR163 (OCT20) £6.75 GBP


Since our first May 1977 issue, over 9600 pages of specialised data have been published. Unfortunately, many issues are now sold out, and more sadly some of the early digital masters have been lost. The data is published in PDF format with the search function enabled. All other functions are only available with the individual issues on offer.
Please note:
as from issue 165, paper editions are only available on a subscription basis. See
this link
for details.
AMCAR 162 (JUL20)
SORRY, SOLD OUT

AMCAR 161 (APR20)
SORRY, SOLD OUT
Under the Runway Six Nine name, many aviation publications were produced since 1974, and included the popular "US & Canadian Single Engine Review" series. A few mint editions of each volume are now being made available. Volume One (The Pacemakers, Workhorses and Silent Few), Volume Two (Beech and Piper) and Volume Three (Cessna). These are sold on a first come first served basis. Prices include postage & packing.
| | | |
| --- | --- | --- |
| | | |
---
Home | for Historians | Subscriptions | Contact us